Hovership Basic
Basic Info
Type
LAV
Resource Cost
300 Iron Ore, 200 Oil, 5 Sand
Speed
Low
Health
Low
Crew
1 (Driver)
Armament
Rocket Battery
The Hovership Basic is the smallest and cheapest hovercraft available in StarForge. Unfortunately, this comes with a loss of speed and strength, with minimal armaments. It is highly maneuverable, able to transverse great expanses and troubled terrain. It is also outfitted with a mounted rocket battery.
It costs 300 Iron Ore, 200 Oil and 5 Sand to forge.
Media
[
]
Images
[
]
Pre-v0.5.0 Appearance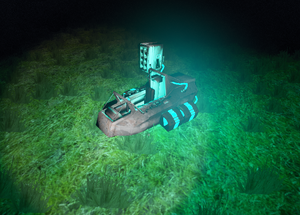 Update History
[
]